Oct
12
2023
Research Declassified
Lunch with a Librarian
October 12, 2023
11:30 AM - 1:00 PM
Location
Richard J. Daley Library
Address
Room 1-470, Select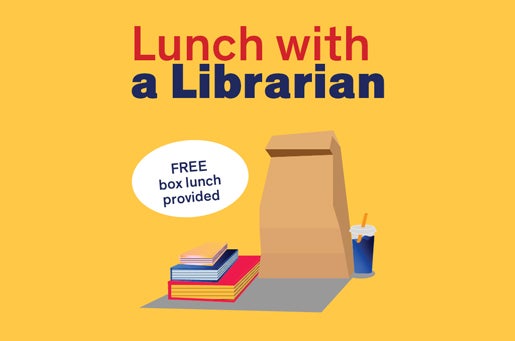 Bring your lunch or have a FREE BOX LUNCH and chat with librarians on topics that highlight your library services, offerings and help you better understand the University Library.
Did you know all of your UIC librarians are published writers?
Are you struggling with your latest research paper? This lunch is for you! Hear from the research experts about how they manage the writing process. Learn about their struggles, revelations, and commiserate over the daunting task of getting published in an academic journal.
For access needs or questions, please contact lib-engage@uic.edu
For more information and to register to attend: go.library.uic.edu/lunch
Register
Contact
Jennifer M. Jackson
Date updated
Sep 26, 2023