Nov
14
2023
Your Voice, Your Library
Lunch with a Librarian
November 14, 2023
11:30 AM - 1:00 PM
Location
Richard J. Daley Library
Address
Room 1-470, Select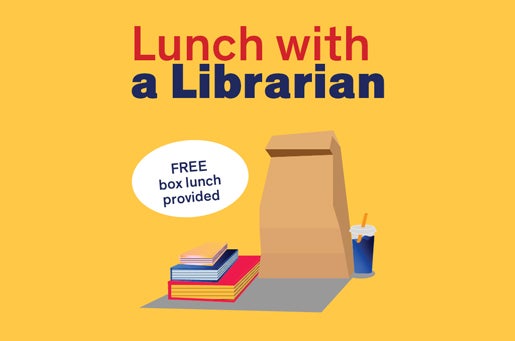 Bring your lunch or have a FREE BOX LUNCH and chat with librarians on topics that highlight your library services, offerings and help you better understand the University Library.
Want to get something off your chest? Let's hear it!
This session is for students who want to express their opinions about the Richard J. Daley Library. Dialogue with librarians who can advocate for change and hear about their ideas for our library.
Together we can create a shared vision and a library that reflects the needs and ideals of the entire UIC community.
For access needs or questions, please contact lib-engage@uic.edu
For more information or to register to attend: go.library.uic.edu/lunch
RSVP
Contact
Jennifer M. Jackson