Course helps build library's Queer Asian American Archives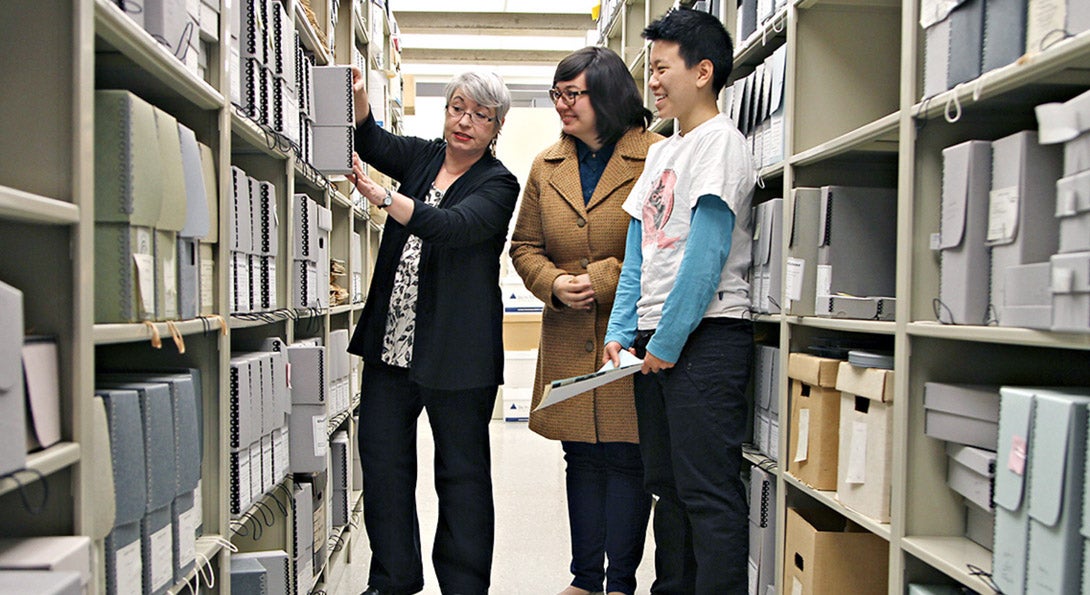 Posted on UIC Today: Feb. 9, 2022
By Carlos Sadovi
Students in Karen Su's Asian American Gender and Sexual Diversity course will have an opportunity this spring to assist in gathering oral histories that are part of the Queer Asian American Archives housed at the Richard J. Daley Library at the University of Illinois Chicago.
The class is an introduction to diverse perspectives and experiences of gender and sexuality across various Asian American social, historical and political contexts and communities, with special attention to Chicago.
"The objective is for students to understand how to think about gender and sexuality as components of Asian American identity but also to learn about the histories of the Asian American queer community and look at different ways that the knowledge around those communities are produced, like oral histories," said Su, clinical assistant professor and director of undergraduate studies in the department of global Asian studies in the College of Liberal Arts and Sciences.
The 200-level class, which is cross-listed in global Asian studies and gender and women's studies, utilizes the Queer Asian American Archive collection, which is held in the library's special collections. The archive is one of the only collections that documents the stories of lesbian, gay, bisexual, transgender, queer, asexual, intersex, and gender-nonconforming Asian American, Pacific Islander and South Asian communities in Chicago, UIC librarians said.
The Queer Asian American Archive is a collaboration between UIC's global Asian studies program and the community organization Invisible 2 Invincible: Asian & Pacific Islander Pride of Chicago. The archive was founded in 2014 by former UIC professor Laura Fugikawa and Liz Thomson, who previously worked at the UIC Gender and Sexuality Center and the Asian American Resource and Cultural Center.
Modified on June 03, 2022