Dean Ballard-Thrower to be featured in 'A Discussion with Chicago's New Directors'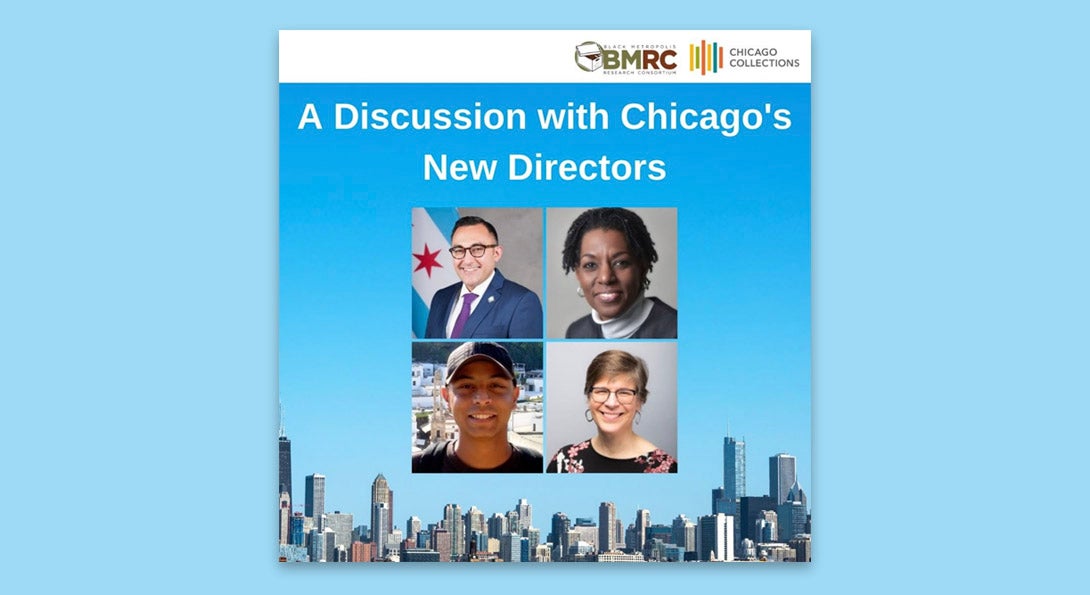 Co-sponsored by the Black Metropolis Research Consortium and Chicago Collections Consortium
Nov. 15 from 6-7 p.m., join Rhea Ballard-Thrower, University of Illinois Chicago, Chris Brown, Commissioner, Chicago Public Library, and Estevan Montaño, Dominican University, and learn how these new leaders face the challenges of these current times and what they envision for the future of their organizations.
The discussion will be led by Ellen Keith, Director of Research and Access and Chief Librarian at the Chicago History Museum and Board Chair of the Chicago Collections Consortium.
This event is FREE and open to the public. Advance registration is required. This program will be held virtually on Zoom.
To register, visit the Chicago Collections Consortium website.
About the co-sponsors:
Black Metropolis Research Consortium
Chicago Collections Consortium