Library a partner in ASPIRE project to develop open access materials to fill gaps in diverse nursing pharmacy curricula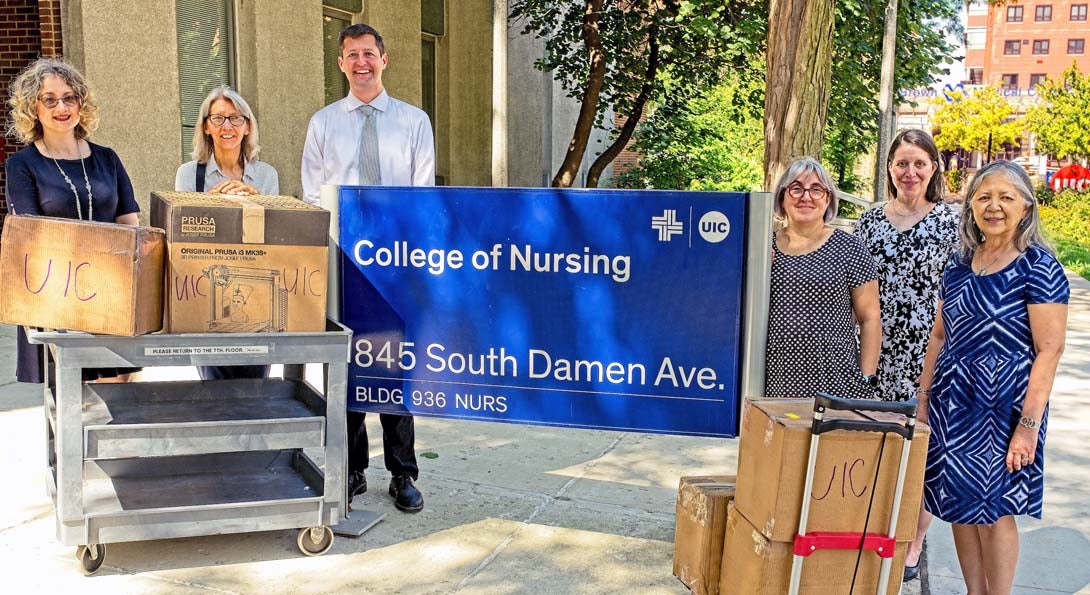 The UIC University Library is excited to partner with the College of Nursing, the College of Pharmacy, the College of Applied Health Sciences and the Center for Academic Teaching and Excellence (CATE) on the Advancing Open Educational ReSources and Visual Pedagogy for DIverRse StudEnts: ASPIRE project.
Led by Karen Vuckovic PhD, APRN, ACNS-BC, clinical associate professor from the College of Nursing, ASPIRE will create and adopt an original open access text for diverse nursing students using an innovative visual approach to illustrate foundational STEM-related pharmacologic knowledge. The project integrates 3D visual content into existing evidence-based core courses to fill gaps in diverse educational curricula and advance an innovative model of integrated multicultural programming.
The University Library will contribute staff and expertise for a 3D printer throughout the project duration and will eventually house the equipment in the Library of the Health Sciences-Chicago. The College of Pharmacy along with the College of Nursing will create content and advise on visuals created by the BioMedical Visualization Graduate Program in College of Applied Health Sciences for the development of the text.
ASPIRE is made possible through a generous Consortium of Academic and Research Libraries in Illinois (CARLI) "Illinois SCOERs: Support for the Creation of Open Educational Resources" subaward for $60.000, funded by the Open Textbooks Pilot Grant received from the Fund for the Improvement of Post-Secondary Education (FIPSE) and the U.S. Department of Education. In addition, UIC is grateful to have received the 3D printer and materials as part of the subaward.
Modified on August 09, 2022