October is National Medical Librarians Month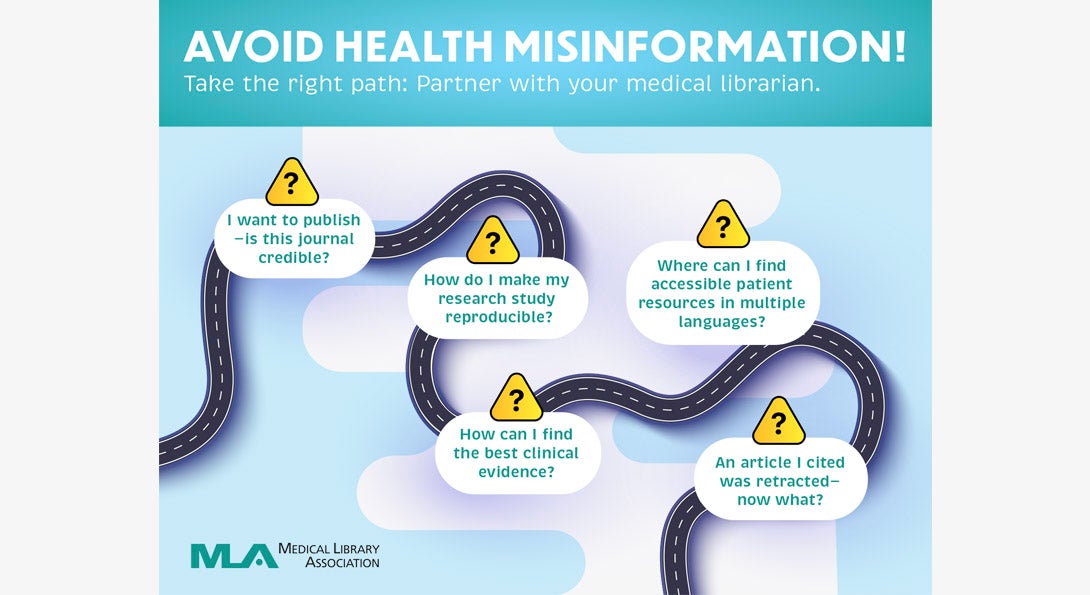 National Medical Librarians Month (NMLM) is a time to spread awareness about the important role UIC faculty librarians play in the health sciences. They not only help clinicians and researchers in the field find and use the most-up-to-date, critical information resources they need to deliver high quality medical care and conduct cutting-edge research but also deliver high quality consumer healthcare resources to patients.
To celebrate NMLM, we are spotlighting our health sciences library faculty liaisons. A liaison is assigned to each subject area or discipline in the health sciences. Liaisons provide assistance with literature searching and data management, customized research consultations and expertise on conducting scoping and systematic reviews and teaching and curriculum-integrated instruction. Find your librarian liaison.
UIC Library faculty publish scholarly articles on a wide variety of topics in the health sciences including disabilities studies research literature, doctoral nursing data management, school-based trauma support for students and many others. Selected recently published work includes:
Through grant funded community outreach and consumer education efforts in central Illinois, Library faculty at the Library of the Health Sciences have brought vital continuing education resources to rural nurses and have provided access to quality consumer healthcare information to community members who would not otherwise have access to this resource.
UIC librarian liaisons are eager to partner with faculty, students, researchers and clinicians to help you achieve your educational and professional goals. Make an appointment for a research consultation with your liaison today!
UIC Health Sciences Libraries
Library of the Health Sciences-Chicago
Library of the Health Sciences-Peoria
Crawford Library of the Health Sciences-Rockford
Modified on October 20, 2021