UIC Law students seek to end mass incarceration through education with Inside-Out Prison Exchange Program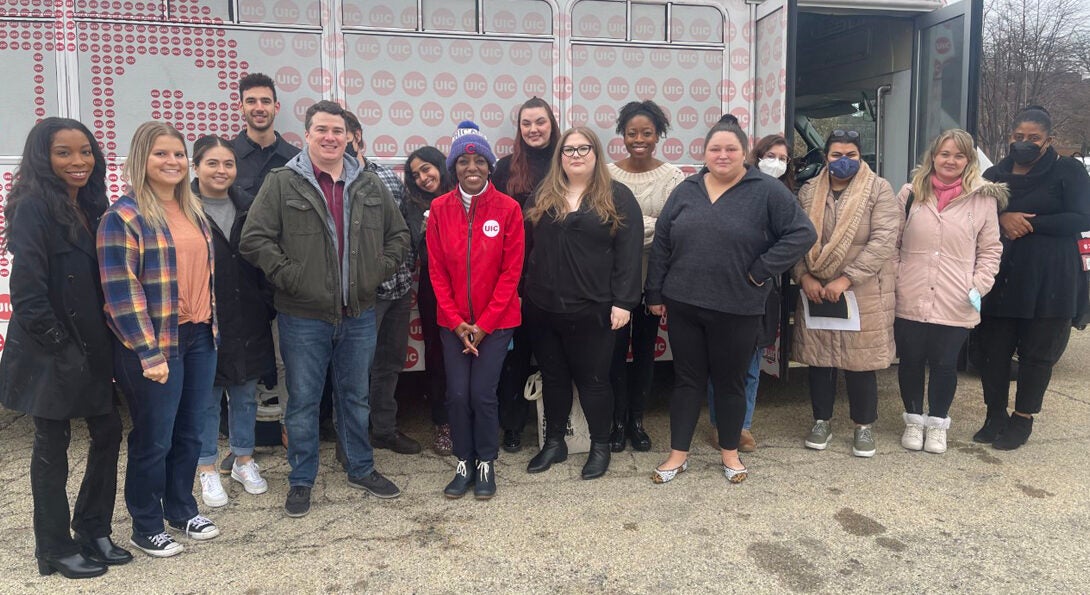 Originally published on UIC Today
Jan. 12, 2023
UIC Law students participated in a transformative learning experience called Inside-Out in support of the university's continuous advocacy for restorative justice.
The Inside-Out Prison Exchange program was created 25 years ago by Lori Pompa at Temple University and has since developed into an international program in scope.
With a mission to end mass incarceration through education, the program seeks to take higher education students who are on the "outside" into a local correctional facility where they can learn, study and teach law principles to residents on the "inside." (The Inside-Out program refers to incarcerated people as the inside "residents.") The goal is to equip student residents with the knowledge and skills needed to succeed when they return to the outside world.
After participating in the Inside-Out program at Howard University, University of Illinois Chicago Dean of Libraries Rhea Ballard-Thrower was excited to bring this program to UIC Law after hearing about the university's extensive restorative justice work. Ballard-Thrower, a former law librarian and member of the UIC Law faculty, titled her course, "Students in Jail." The course is designed to break down barriers, biases and prejudgments by bringing together students and residents from diverse cultures and backgrounds and creating an environment conducive to learning and connecting on a human level. After a year of extensive training and certifications, the Inside-Out program is available to UIC Law students.
"Whenever the time comes for the residents to leave the facility, we want them to have the confidence of knowing they can complete collegiate work and understand law school curriculum," Ballard-Thrower said. "And we hope for those student residents that are interested in an education, to pursue a higher education, whether an associate or a bachelor's, when they return to the outside."
Modified on January 17, 2023