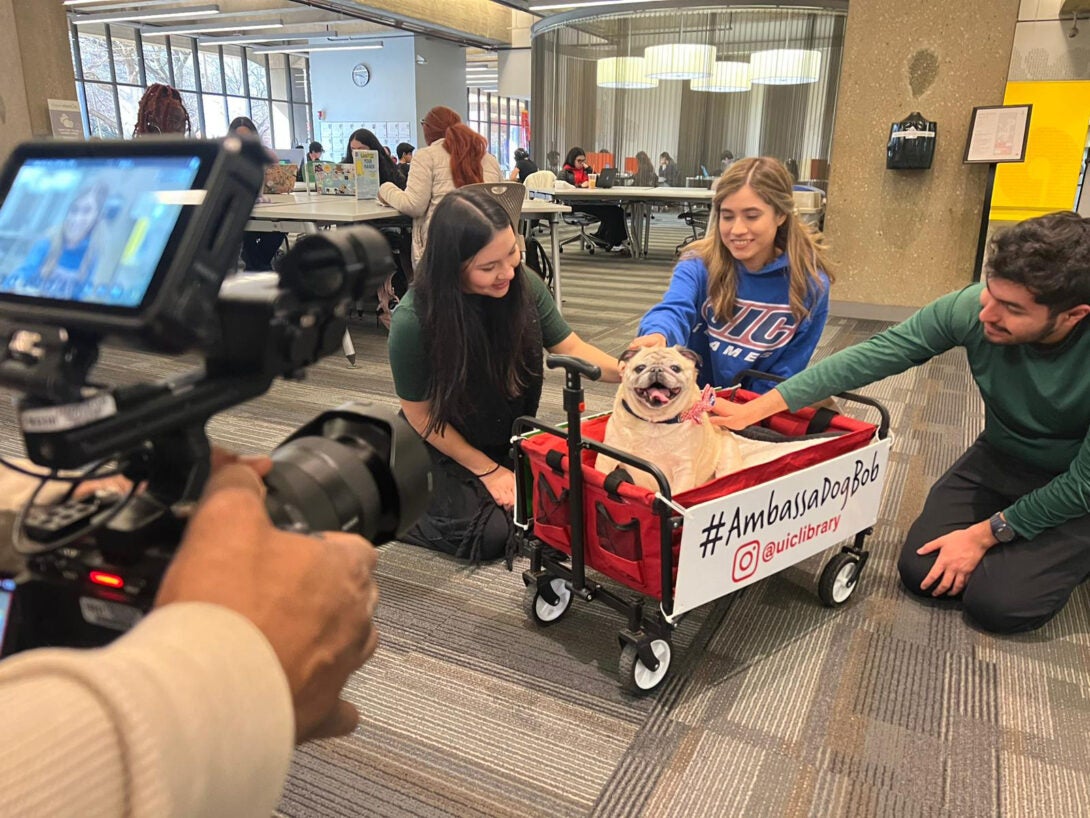 Whether you plan to visit in-person in Chicago, Peoria, or Rockford or access materials via the internet, our goal is to provide accessible, reliable resources for you to use for your research needs. Libraries today are not only hubs for research but places for learning, collaborating, conversing, and/or even relaxing in our neurodiverse spaces. As Chicago's only public Carnegie Research 1 library, we consider it a privilege to support not only UIC students, faculty, and staff, but the community as well.
We encourage you to Chat with a Librarian (at the bottom right of each page) to get research support or an update on Bob. No matter your reason, it is our pleasure to assist you.
Tuesday 5th, 12:00 am–Tuesday 12th, 12:00 am
Richard J. Daley Library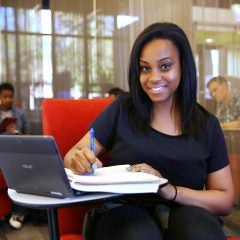 The UIC Library really helps with my research and courses.  It's where I can study, where I can find resources, and the librarians are always happy to help.