Library Patron Survey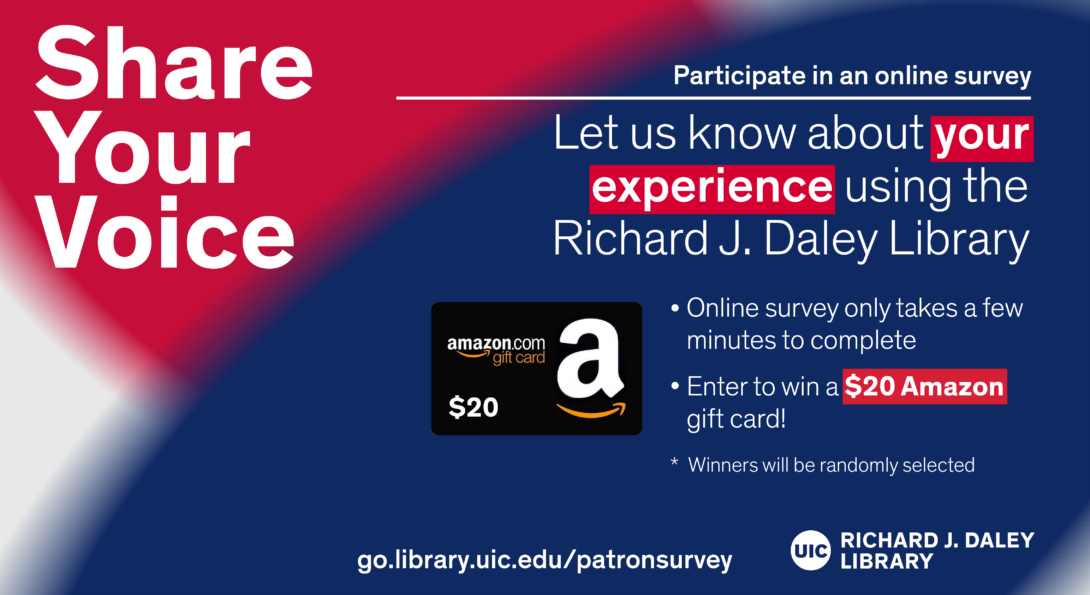 Enter to win a $20 Amazon Gift Card
Please take a moment to complete our Library Patron Survey to help us improve your experiences in the Richard J. Daley Library. We would like your feedback about your visits to the building. If you've never visited the library in person, please provide feedback on your reasons for not visiting the library.
If you would like to participate in a lottery to win a $20 Amazon gift card, you will be asked to enter your contact information in a separate survey. Your personal information is not linked to your responses. Three winners will be selected in November.
For questions, please contact Jung Mi Scoulas, Ph.D., assistant professor and assessment coordinator, UIC University Library at jscoul2@uic.edu.
Modified on September 22, 2022