Library hosts online Summer Research Camp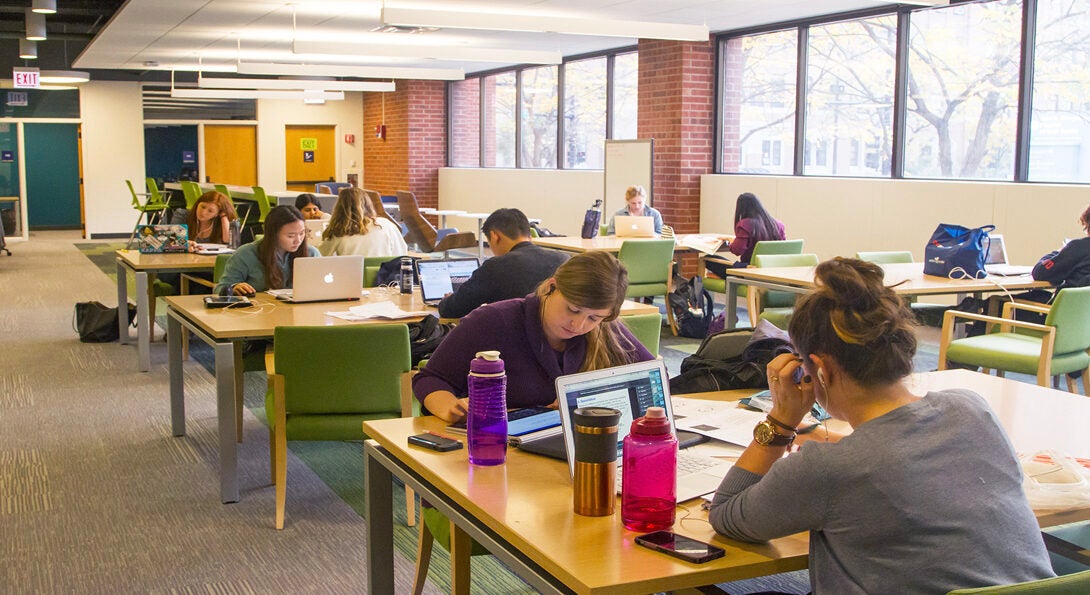 Weekly webinars presented by Library of Health Sciences-Chicago faculty
Join us for Library Summer Research Camp, a weekly series of webinars on common methods, tools and tips for researchers and students hosted by Library of the Health Sciences-Chicago faculty. While some of the sessions are focused on topics related to the health sciences, others include broader content and may be of interest to those in other disciplines. Webinars take place every Tues. from 1 p.m. to 2 p.m. from May 23-Aug. 15.
All webinars will be offered via Zoom, and will be recorded and made available to all who registered.
Please register in advance for each webinar and indicate if you plan to intend the live session or review the recording.
For questions or more information, contact Rosie Hanneke at rhanneke@uic.edu or Amelia Brunskill at abrunsk2@uic.edu.
Introduction to Covidence (May 23) - Covidence is a systematic review tool that UIC subscribes to that assists researchers with the review and extraction stages for systematic and scoping reviews. This class will provide an overview of how this tool works and how interested researchers can set up an account.
Introduction to PubMed (May 30) -Whether you're brand new to PubMed or could use a refresher, this is the session for you! Join us to learn the best ways to search PubMed to find the literature you are looking for.
How to Find Full Text Articles: A 30 Minute Workshop (June 6) - This workshop will give you an overview of accessing articles through the UIC Library website and how to request articles that are not available online.
Managing Your Online Presence (June 13) - Want to promote your scholarship or engage with others in your discipline online? Trying to sort out which social media site is best for you to use for sharing your work? Considering if you want to start a blog? Join this webinar to review potential goals and locations for build and manage your online presence.
Critical Appraisal Basics (June 20) - In this brief class, an overview of critical appraisal will be provided. Content will include which study types are best to answer which type of questions, types of bias, explanations for study findings, and critical appraisal checklists.
Introduction to Systematic Reviews (June 27) What are systematic reviews? What steps are involved in a systematic review? How much time will it take? Come learn the answers to all these questions and more as we discuss what it takes to tackle this popular but rigorous methodology.
** No webinar will be held the week of July 4th**
Discovering Controlled Vocabulary (July 11) - Are you overwhelmed by too many results when doing a literature search? Are you familiar with the term MeSH? Learning how to use controlled vocabulary for searching scholarly databases can often save time and improve search results. This session is an introduction to the pros and cons of using this feature.
Citation Searching: Following the Scholarly Conversation (July 18) - Tracking citations is an efficient way to search for literature and explore the scholarly conversation surrounding a research topic. In this session, learn how to use Web of Science, Scopus and Google Scholar to conduct backwards and forwards citation searching.
Consumer Health: Train the Trainer (July 25) - In this class, participants will learn the importance of patient education and be able to identify resources for patient/family teaching.
Database Bells and Whistles (Aug. 1) - If you already have experience searching library databases you may have noticed parts of the user interface that remain a mystery: Create an account; Use the clipboard; Use folders; Export citations, etc. Stopping to learn extra features can seem counterintuitive when time is precious. This session will review database bells and whistles so you can decide which features provide worthwhile convenience.
An Introduction to Data Management Best Practices for Research (Aug. 8) Data management describes tasks that make up the research process such as documenting data collection and project design, organization of research outputs and intermediary products, performing or documenting analysis steps and the tools or software used, managing both active and archival storage, and sharing intermediate and final research results. This workshop will outline best practices for these tasks so that your research projects can proceed smoothly and future sharing compliance will be easier.
How to Find Research Instruments (Aug. 15) Looking for validated research instruments and questionnaires can be tricky.  You will learn which resources have information on research instruments and tips on how to find them.
Modified on May 16, 2023