Course Reserves (Students)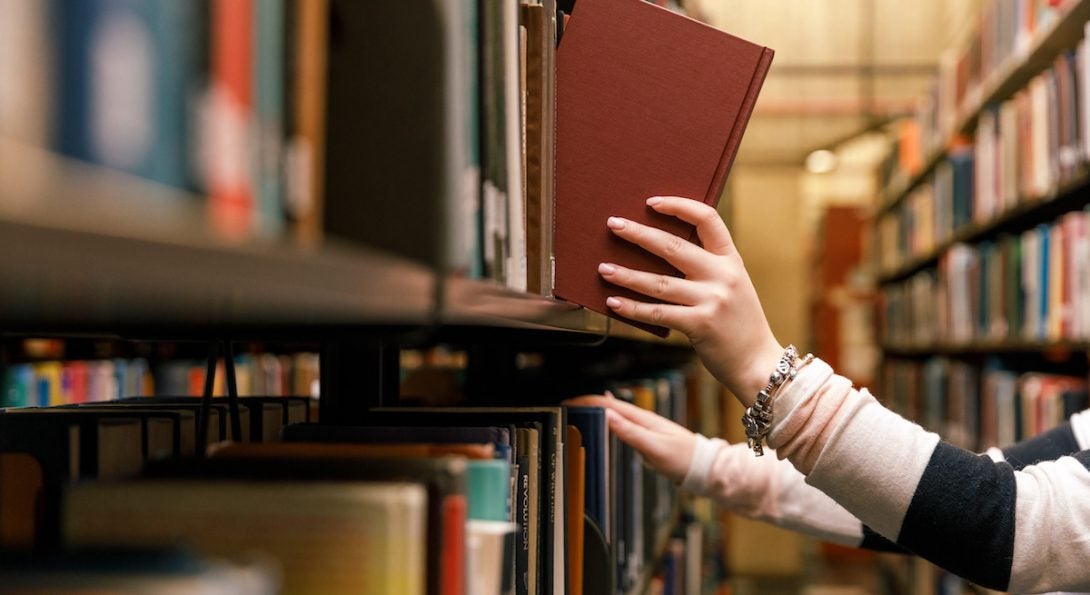 Find course reserves for a class you're enrolled in.
Find Course Reserves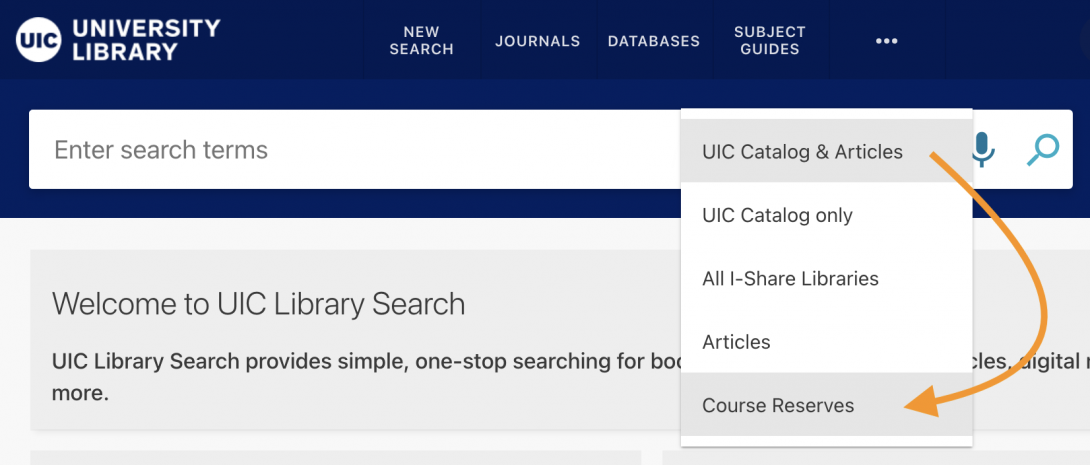 You can find course reserves with UIC Library Search.
Use the "Course Reserves" dropdown menu next to the search input form.  This will limit your search to items which have Course Reserves.  For example, if you were looking for books for your Art History class, you could search by:
Your course number, e.g. AH 111
Your subject or department, e.g. Art History
Your instructor's name
Conditions
Physical reserves are loaned on a first-come, first-serve basis at the Richard J. Daley Library.
Please see our Reopening/Re-engagement guide for any COVID-related changes to reserve policy.
Please return borrowed reserve media before the Library closes at 9 p.m. (Monday-Thursday), or 7 p.m. (Friday).
Reserve media loaned on Fridays must be returned the following Monday before 9 p.m.
Returned media will be quarantined for three-days (72-hours) before it will be loaned again.
The Library will license electronic textbooks if licenses are available.
Note: Most publishers do not license textbooks to academic libraries. Textbooks are also available for rent inside BlackBoard course pages or by visiting the UIC Redshelf service.